Correct Horse Battery Staple
BBC reports: Password guru regrets past advice.
"For example, the more often you ask someone to change their password, the weaker the passwords they typically choose."
And I have only been screaming this for the last 20 years! Nice to see that these shibboleths are finally getting re-evaluated.
Oh, and if anybody is wondering about the title…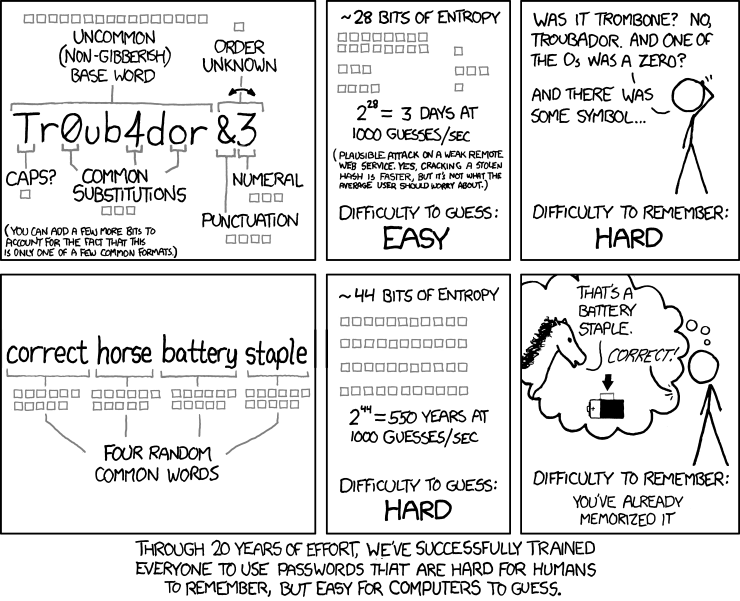 Source xkcd. Click to enlarge..
So I am certainly not the only one who has spent 20 years of knowing that this was stupid…
Leave a Comment
Be the first to comment!